Two Altec AT235P Bucket Trucks for Sale
North Carolina
$0.00
Payment must be wired to us before the truck(s) can leave our warehouse.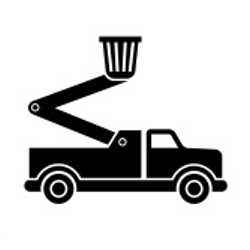 ---
Description
2016 & 2017 Ford F550 bucket trucks that have an AT235P aerial device, 2wd with a 6.7L Power Stroke diesel engine for sale. The trucks have +/-100,000 miles, torsion bar instead of outriggers for stability, and they're both in great condition. Both trucks can be inspected in Roxboro, NC at your convenience. We're selling both trucks and we'll consider all offers over $125,000.00/each.
---
Contact
Call Kevin at (336)599-2226 to discuss one or both bucket trucks.
---
Please
Login
to use the Contact form.
---