Fiber splicing tools. Individual or full pakcage
Minnesota
$0.00
Cash or cashiers check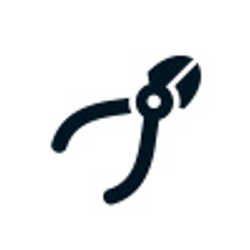 ---
Description
Here is every tool you need to set up a fiber lab for total success, minus the trailer. The ribbon splicer is older, but it's fully refurbished and works great. Everything else is high quality and in great condition. Below is a list of what is available and my asking price for each item. All of which are very reasonable. I prefer to sell items in person, but will ship at the buyers cost.


Sumitomo Q101-CA full kit - $9,250
-AFL/Fujikura 30R full kit w/hot jacket stripper- $2,000
-EXFO FTB1-720 OTDR w/iOLM -$7,000
-Fujikura Ribbonizing tool full kit - $800
-EXFO LFD-200 traffic stick single and ribbon   - $1,500
-Draka Comteq RAUCUT-1 - $650
-CT30 cleaver set up for single - $650
-CT30 cleaver set up for ribbon - $650
-Micro Strip MS-2-L- precision stripper $200
-Cable Sheath Cutter PCI 10923 $175
-Midspan splitter 6.2mm & 7.9mm - $750
-Jonard drop splitter tool $40
-Greenlee hand tool kit $500
-three spare sets of chucks FH-60-250 & FH-60-900 & Ribbon $200 each.


I will update the list as items sell, so if you see it on the add, it is available.

If anyone is interested in everything on the list I will sell all of it for 17K. Thats a very generous price for what's included

I'm happy to provide SN's and other specific details for serious inquiries only. Feel free to call or text at reasonable hours.
---
Contact
x x x x Canceled/Expired Listing x x x x
---