JT20 & VAC Complete Package or Seperate
Kentucky
$135,000.00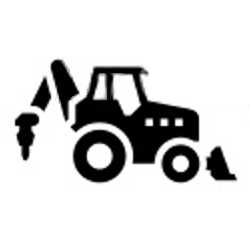 ---
Description
DitchWitch JT20 & VAC Full Package! Low hours, garage kept, practically New!!
Price Breakdown/Details Listed below on ALL.

Price:
Complete Package (drill+vac+all equip.listed below)= $135,000

IF Sold Seperately:
Trailer-Mounted Vac System ONLY = $33,000
JT20 Drill + all Additional Listed + Trailer = $112,000
(Drill + Equip w/o Trailer) = $99,000
*not selling Belshe trailer alone UNLESS Drill purchased first w/o trailer.

Details:

2006 VacTron 850DT trailer-mounted vac system, 990 hours, 800 gallon tank, pressure washer, new pot-hole wand

2016 JT20, 40 sticks (400'), only 2196 hours. (stored indoors; clean and in temperature controlled warehouse)

2016 BELSHE DT256 over the fender trailer

Ditch Witch FM-13V mud mixing power pack, 75 feet of supply hose with cam-lock fittings, MUD MIXER HAS NEVER HAD MUD IN IT!!!

Ditch Witch 500 gallon supply tank

subsite TKD receiver

subsite TD remote display

subsite 17T4 beacon (locator)

EVERYTHING YOU NEED or could want all in one package!
---
Contact
x x x x Canceled/Expired Listing x x x x
---