JT 25 DITCH WITCH FULL PACKAGE
Arizona
$225,000.00
JT 25 DITCH WITCH / $225,000.00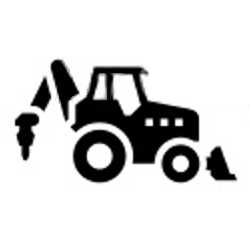 ---
Description
Description
General Description:
2016 Ditch Witch JT25 Directional Drill:
-649 hours
Mixing System(s):
(2) x 2017 Ditch Witch FM-13V Mud Mixing Systems with 1,000 Gallon tanks mounted on a Truck.
Pipe:
(50) Sticks of Firestick Drill Stem.
Trailer(s):
2017 Felling FT-30 Trailer with Electric Brakes.
Additional Information:
Seller States:
-Rubber Tracks.
-Full Package Ready to Work!
-All Equipment is in good condition.
---
Contact
x x x x Canceled/Expired Listing x x x x
---