STOLEN TOOLS PANAMA CITY **REWARD**
Florida
$0.00
REWARD WILL BE PAID IN CASH WITH NO QUESTIONS ASKED! TO ANYONE WHO DIRECTS ME TO THE PERSON OR PERSONS RESPONSIBLE FOR BREAKING IN AND ROBBING 3 OF MY BUCKET TRUCKS AT THE WOW YARD IN PANAMA CITY FLORIDA BETWEEN THE HOURS OF 7PM FRI 23 NOV AND 630AM ON SAT 24 NOV.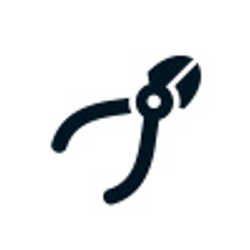 ---
Description
3-J Lashers
2-c Lashers
4-stihl 170 chain saws
2-stihl gas drills
1-echo gas drill
6-chain hoist
4-bending boards
6-power rollers (2-painted blue)
3-sets Lay up sticks
Numerous other rollers and tools.

ALSO INCLUDED WAS THE COMPLETE TOOL BAG OF A VERY GOOD LINEMAN/SPLICER WHO IS A GREAT HARD WORKING FRIEND THAT HAS NOW LOST ALL HIS PERSONAL HAND AND CORING TOOLS!

ANYONE PLEASE CONTACT ME IF ANYONE IS TRYING TO SELL ANY OF THESE TYPES OF TOOLS.A POLICE REPORT HAS BEEN MADE BUT YOU KNOW HOW THAT GOES?! IT WILL TAKE THE HELP OF YOU GUYS TO BRING THESE PIECES OF SHIT TO JUSTICE.A CASH REWARD WILL BE PAID WITH NO QUESTIONS ASKED FOR THE PERSON THAT LEADS ME TO THESE THIEVES AND RECOVERY OF THESE MUCH NEEDED TOOLS. THESE THIEVES HAVE STOLEN THE ABILITY FOR HONEST HARD WORKING GUYS THAT WORK THESE TRUCKS TO PROVIDE FOR THERE FAMILIES!!!! AND THEY NEED TO PAY!

Any help will be greatly appreciated!
---
Contact
x x x x Canceled/Expired Listing x x x x
---