S&R Fiber Optic Cable Placer
Oregon
$109,000.00
*Delivery Available*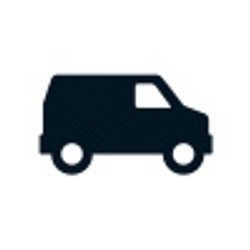 ---
Description
MAKE: SHERMAN & REILLY
MODEL: RFTD SJT-1001Q (SuperJet)
HRS: 5545

TRUCK:
2011 INTERNATIONAL 4400
MILES: 35,889
AUTOMATIC
ENGINE HRS: 2805
6 CY 9.3L Diesel
25,500 GVWR- UNDER CDL
Equipped with:
Strobe package, Doosan Compressor -375 CFM/50 PSI, Self-Loading Reel Carrier w/payout and take up brake, 12,000# capacity reel - 96"x 54", Hydraulic Tool Circuit.

The RFDT may be used for short runs from 500 feet to 600 feet on average or as the lead unit for multiple unit or cascading operation to install lengths from 10,000 feet to 30,000 feet or longer. The hydraulic payout on the reel may also be used to assist in figure-eighting of cables when extremely long cable reels are required.
---
Contact
x x x x Canceled/Expired Listing x x x x
---