2016 Vermeer 9x13 Drill,trailer, mixer, & locator
Colorado
$120,000.00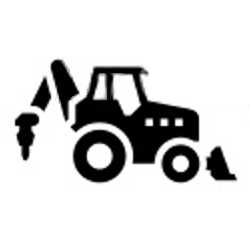 ---
Description
2016 Vermmer 9x13 complete setup including new tilt trailer, MX240 mixing system and Digitrack F5 Locator. Only 244 hours!!! Tank is mounted on the trailer - fantastic smaller machine. Includes rods and dirt head as well.

Surplus Equipment Liquidation Event:

WE ARE NOT A DEALER

We're listing a bunch of extra equipment from our fleet of Trucks, Picukps, Construction Equipment, Bucket Trucks, Digger Derrick Trucks, Trenchers, HDD Drills, Hydro Vacs and much more.

Some as new as 2016! Some great bargains on well looked-after older units as well.

The bargains won't last so call us today. Check out our other listings.
---
Contact
x x x x Canceled/Expired Listing x x x x
---