Aerial Cable Placing Tools
Texas
$0.00
Tools as package $10000.00 but will separate. Cable trailer $3850. Payment when tools are picked up. Cash or verifiable certified check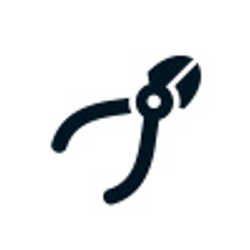 ---
Description
Apollo lasher, GMP c lasher, 220- cable rollers for bundle fiber( like new condition) 2 collapsible sibn stands with Utility Worker ahead) 6 folding tripod stand with 6 vinyl signs, lane closed, utility ahead, flagger etc., 2 stop and slow signs and flags, 3 tool bags, 3 new lemco bending boards, 3 nylon pole straps, 4 Sherman Reilly roller blocks, one large roller 4 block , 2 impacts drills with sockets and bits, 2 new klein belts and hooks, 3 saftey harnesses and belts, 3 large bolt cutters, 3 small bolt cutters,1 bond crimmper, 1 ratchet cable cutter, 4 -3/4 ton hoists, 1 straight line stand grip & 3 bull dog strand grips, 1- set of portable reel stand, 1 strand buggy rolling seat, 2, 110 volt saws all for cutting bolts, 3 cable grips finger type small medium & large, 2 sets tested rubber gloves, 4 lay sticks with wire head and I saw head. Misc. ropes etc. Enough tools to work two crews.

Cable trailer is Eaton Truco brand with new tires, bearings and pump. Will lift and carry large fiber reels.

Tools were stored and in good working order ( no trash) Used only about two months. Over 20k invested in these tools. Would like to sell as package but would consider separating larger items. Shutting down business due to health.
---
Contact
x x x x Canceled/Expired Listing x x x x
---