EVERYTHING MUST GO
Ohio
$30,000.00
CASH OR CASHIERS CHECKS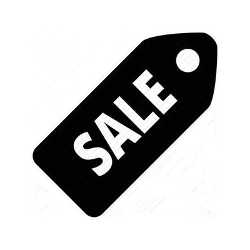 ---
Description
SPLICING TRAILER W/ AC HOOKUP
2 FUJIKURA FSM 50 WITH CLEAVERS, CASES, ETC (UNDER 11,000 ARC COUNT)
2 FUJIKURA FSM 60 WITH CLEAVERS, CASES, ETC (UNDER 5000 ARC COUNT)
4 CT30 CLEAVERS
TD1000 OTDR
OFI
RADIENT RACK UNITS,
72 UNIT PATCH PANELS (32' LEAD ATTCAHED TO IT)
12 AND 24 RAIDANT SPLICE RACKS. 1000 METER TEST REEL,
SPLICING TOOLS: CABLE SPLITTER, TUBE SPLITER, SPLICE KITS
MULTIBLE PREFORM CASES LG,MED,SM WITH DELUX END CAPS
ORGINAZERS,TRAYS
ALL OTHER SPLICING EQUIP
FOR ANY OTHER CONTACT MIKE JEWELL

EVERYTHING YOU NEED TO DO ANY JOB. ASKING $30,000.
---
Contact
x x x x Canceled/Expired Listing x x x x
---