1999 F450 7.3 Deisle Auto 40' Altec, great truck!
Florida
$19,000.00
Cash or certified check, money first. Then, pick up truck and, or cable construction equipment, here in central Florida.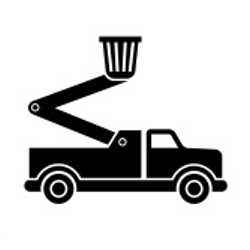 ---
Description
1999 F450 7.3 Diesel Auto. 40' reach Altec boom, large fiberglass bucket non-insulated, "work while rolling"! Boom recently had new wiring and some related parts, also new bushing for stabilizers. No rocking motion. Engine just had new injectors and related parts, new turbo, few other repairs, also recently, new radiator, high pressure oil pump, filter and water seperator housing, transmission rebuild by Aamco. Making the truck seem young again. "THIS TRUCK HAS ALWAYS PERFORMED WELL"! Truck could still use some improvements to make like new. IE, new back tires, ac fixed, seat or seat cover, power steering leaks a little, parts of boom repainted, new door for basket or keep chain hooked across. Also has inverter for electric. I also have cable/fiber construction equipment available. Reel trailer, c lasher, anchor cranker (needs some work), chain hoists, the good ones, jigs, rollers, shoe, climbing gear, tonaka drill, mechanical benders, locator, signs, misc other stuff. This truck is ready to go to work. I am no longer in business at this capacity. Great deal for any type of business.
---
Contact
x x x x Canceled/Expired Listing x x x x
---