Going out of Business sale on tools/equipment
Texas
$0.00
In addition to pictured items, I am getting out of business and will sale tech tools in stock and company owned test equipment. Not pictured are 3 DSAM 3600, DOCSIS 2, new climbing belts (3); New gaffs; Fluke test sets; (3) Fish tapes, new; Like new Riser Bond TDR; Fluke 8 port cable and telephone toner sets; Like new Foreign Voltage detectors; 1 used Optical light meter (Siecor); pictured are 2 new and 1 like new Dewalt 18 volt XPR Drills, 3 body belts butt sets and like new Sidekick.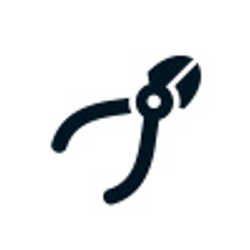 ---
Description
DSAM Meters, Model 3
3600, DOCSIS 2.0, good condition; 2 NEW, 1 like New Dewalt 18 volt XRP Hammer Drills; 3 like new body belts, 1 size 22, 2 size 26, 3 safety straps; 1 complete set (NEW)Buckingham gaffs, with Buck squeeze; 3 Fluke and 2 Greenlee Butt sets (Telephone test sets); 2 NEW and 1 Like NEW 240' fish tapes; 1 Like NEW (used only 3 times) Riser-Bond (by Radiodetection) TDR; 2 Fluke NX8 Cable and telephone toner systems. NEW in box; 2 Greenlee NEW toner sets; 1 Like NEW Tempo Sidekick; 1 SIECOR Optical Light Meter, used but works great; 2 NEW and 2 used Cat 4 Foreign Voltage detectors, a must have for safety; 1 Like NEW Magnapull system; and considering the sale of 3 DSAM 3600 Meters with DOCSIS 3, will discuss meter sales in person or via phone.

All items that are new will be sold at 25-50% off purchase price, like new and used will be sold 50-70% off purchase price. Prices are negotiable.
---
Contact
x x x x Canceled/Expired Listing x x x x
---