2015 Brooks Brothers SLR910 Hydraulic Reel Trailer
Texas
$9,995.00
We accept cash, check, wire Transfer and credit cards*. We can arrange transport for an additional fee, or the trailer can be picked up at our facility in Fort Worth, TX.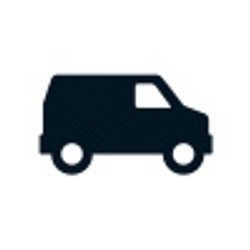 ---
Description
2015 Brooks Brothers SLR910-9KE Hydraulic Reel Trailer
9,000 lb Axles w/LR-H Tires
GVWR: 10,500 lb.
Payload: 8,500 lb.
Overall Length: 141"
Overall Width: 102"
Electric Brakes
Reel Capacity: 120" Diameter x 60" Wide
2 7/8" Reel Bar with (2) Locking Collars
Individual Latching at Each Reel Bar Location, Eliminates Excessive Play of Reel Bar
Separate Pumps and Release Valves Operate Hydraulic Cylinders Independently To Aid In Loading And Unloading On Uneven Terrain
Holding Pins Latch Automatically When Cylinders Reach Full Height
Adjustable Height Hitch with 2 1/2" Lunette Eye
10,000# Binkley Drop Leg Jack
Wiring and Hydraulic Hoses Run Inside The Frame
Exposed Hydraulic Lines and Pump Assemblies Are Protected By a Shroud and Skid Plate
UHMW-PE Wear Pads Inside Riser Tubes Eliminates Steel on Steel Friction, No Lubrication Necessary
6" x 4" x ¼" Steel Tube Main Rail
6" x 3" x 3/16" Tongue and A-frame
5" x 4" x 3/16" Verticals
3" x 3" x 3/16" Bracing
Soldered & Sealed Wiring Loom
Sealed Beam Lights
Trailer is Completely Sandblasted
Rust Prohibitive Two-Part Epoxy Polyamide Primer
Two-Part Polyurethane Paint

For more information, please call Brian McCormick.

---
Contact
x x x x Canceled/Expired Listing x x x x
---