1998 Ford F800 with Telsta T40C - low mileage!
Pennsylvania
$10,000.00
Cash, certified check, or money order. Buyer must arrange for delivery/pickup of truck.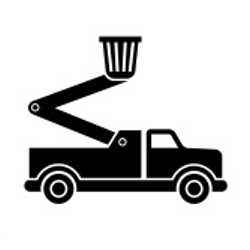 ---
Description
Used 1998 Ford F800 with a T40C Telsta boom. We purchased this vehicle back in 2011 for a project which has now been completed and we no longer have a use for the truck. This vehicle was a fleet vehicle that was routinely serviced; maintenance records are available upon request.

The truck is currently parked in Sugar Notch, PA; zip code 18706. Vehicle does not have a current valid registration or state inspection due to our project being completed and no longer having a use for it. This vehicle does require a CDL and is subject to semi-annual inspections. The truck is in good running condition and was repainted earlier this month.

Current Mileage: 93,183 miles
Engine: Ford diesel L6 3.8L
Transmission: Allison, Automatic
Has Air Brakes
Does not have Air Conditioning
Has a 3-phase diesel Onan 6.0 Commercial generator; there is no hours meter on this generator.
There is a reel carrier mounted on the rear of the truck, has a maximum pull load of 20,000 lbs. ins torque, arm load 6,000 lbs.
There is a factory hitch on the rear with a towing capacity of 20,000 lbs.
There is a towline tension winch rated for 2,000 lbs.
Has a T40C Telsta Boom with 1,575.5 hours on it. The boom has not been inspected under our ownership of this truck and we do not see any inspection stickers on the boom.

Truck is sold as-is, no warranty.


---
Contact
x x x x Canceled/Expired Listing x x x x
---