2001 Altec AT235. Getting out of CATV...
Colorado
$22,000.00
Cash or certified cashiers check or wire transfer to my bank.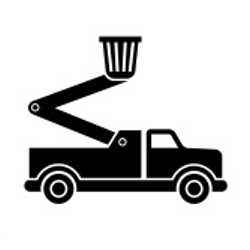 ---
Description
2001 Ford F-450 (160,000 miles) w/ Altec AT-235 Boom
Articulating, telescopic boom - 35' to bottom of bucket! Awesome side reach as well!
Long utility body (3 vertical bins & 1 horizontal each side) W/sliding cover - keeps out the snow!
Very well maintained - have all the records since I bought in 2006
Motor was out last year to fix oil leak @ dip stick...
New main seals, pan gasket, idler pulley, and freeze plugs. NO LEAKS!
Rebuilt tranny upgraded w/better torque converter & shift kit.
7.3 liter diesel w/6" stainless exhaust w/ K&N intake & Edge Programmer - runs great!
Rebuilt front end w/ new shocks & 70% tire life all around - drives nice for a F-450. Cold AC!
4 LED Strobes rear & 2 in the front grill plus 2 big strobes on top
Getting out of business... Ladder included! Must Sell!
I would jump in this truck and take it cross country tomorrow! Reliable!
PRICE REDUCED!!! $22000 OBO!!!

Also have a SDA 5000 w/3 batteries & 2 chargers. Has reverse. $1250.
Coring tools, drop tools, hoist, some rollers & socks, climbing gear and a ton of hand tools.
Also have a ton of assorted fittings, etc...
Call me!
---
Contact
x x x x Canceled/Expired Listing x x x x
---