Underground Construction Equipment
Georgia
$2,900.00
Cash only. Items must be picked up.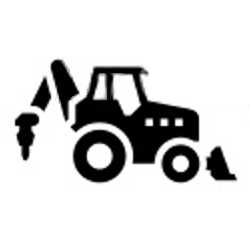 ---
Description
1- Grundomat 3 1/2 inch missile, less than a year old.
2- Black 50 ft missile hoses
350 ft of air hose
2- Grundomat oilers
2- roll up signs with folding stands
30 cones. New-like...36 inches each
3- "sidewalk closed" signs
1- 18 inch ditch witch speed blade for pulling conduit
1- brand new 36 inches of cover plow blade...never used.
1- 500 ft router with wind up caddy
2- hand tampers
1- 3 inch boring bit that fits ditch witch and Vermeer rods. Only used a couple of times.

I have all paper work on necessary items.
2,900 OR best offer.

---
Contact
x x x x Canceled/Expired Listing x x x x
---