Fujikura AFL 30R- Calibrated
New Hampshire
$3,495.00
Payment methods accepted: Wire / Check / Visa / MasterCard / AMEX / PayPal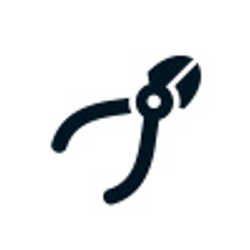 ---
Description
Applicable fibers SM (Single-mode), MM (Multi-mode), DS (Dispersion shifted) and NZ-DS (Non-Zero Dispersion shifted) fibers
No. of fibers to be spliced: Single, 2, 4, 5, 6, 8, 10 and 12 fibers,irrespective of ribbon or bundle configurations.
Actual average splice loss: Typical 0.05dB with SM fiber, Typical 0.03dB with MM fiber, and Typical 0.08dB with DS fiber
Splicing time: Typical 35 seconds
Return loss: > 60 dB
Fiber cleave length: 10 mm each
Fiber observing direction: X and Y (2 axes)
Fiber viewing method: 5" TFT color LCD monitor with anti-reflection coating
Splice loss estimating function: SM, MM and DS fibers
Number of splice modes: 30 programs
Storage of splice results: The last 150 splices including estimated loss, selected splice mode, arc condition and comment
Mechanical proof test: Approx. 2N
Applicable protection sleeve length: 40 mm and 60 mm
Number of splicing and heating cycles with BTR-05: Approx. 30 cycles with using power saving function of FSM-30R and HJS-02

Call for Kit contents.
---
Contact
x x x x Canceled/Expired Listing x x x x
---