1-Hydraulic Reel Trailer and Climbing Gear
Ohio
$3,200.00
Cash/Cashier's Check/Money Order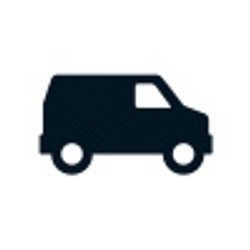 ---
Description
1. $3 Truco TCR-14E Hydraulic Reel trailer. Dual pumps with switch to allow hitch to raise and lower as well as independently raise/lower the arbor bar. Just rewired with new switch box, 7-way connector and lights. Tires are brand new. All lights work along with hydraulics and brakes. Trailer can carry 14,000lbs.

2. Sold Already-$5500-Sherman Reilly Tensioner Model 200- Everything went over and is in great shape. Just pulled off hydraulic drive, broke down and replaced internal seal. Everything else was in tip top shape. New battery and 7-way harness. Battery self charges while plugged into vehicle. All lights and brakes work.


3. Sold already-$16,000-2001 International 4700 with Altec TA40 Bucket
Truck-

4.$800 for everything listed below. Email me for pictures.
Bashlin Aluminum Hooks and Bashlin Double Pads(145XC)-Full Set(Brand New)
Bashlin Floridian Lineman Belt (Model 88) Size 24D (Used, but good shape)
Bashlin Lineman Belt (Model 887) 4D Ring with Back Support(Brand New)
Bashlin Pole Strap(Model 1825)(Brand New)
Klein X-Large Waterproof Bag(5180)(New)
Klein 5416T,5142P,5143 Bags(Brand New)
Klein Lineman Gloves(Brand New)(Size XL)
CLC Lineman Bucket Bag (Brand New)
Carolina Lineman boots-Waterproof) Size 15 Brand New
Safety Lanyard and Harness(Used, but good shape-Never Fallen in)
Klein 910-6 Fiberglass Folding Ruler(Brand New)
Klein Cable Cutters(Barley Used-Shows Rust, but Doesn't affect Use)
Klein Lineman Pliers ("9s")with thread clean out(Brand New)
Klein Ratching Wrench(KT155T) (Brand New)
Klein 3146(Brand New)
Klein 3146A(Used, but great shape)
Klein 3146B(Brand New)
Hard Hat and Vest

Call for full run down of options and questions. I may be willing to work a deal if you purchase both, but I am firm with the pricing as they are separately. May be able to help with delivery if needed for additional cost.
---
Contact
x x x x Canceled/Expired Listing x x x x
---