Pelsue Manhole Support Trailer
Ohio
$8,250.00
Cash on delivery w/deposit or as soon as your check clears.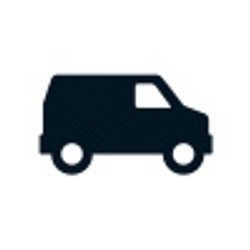 ---
Description
2000 model Pelsue Manhole Support Trailer. Has a Ford 4 cyl. gasoline engine driving a Kohler 10K gen. Has 120PSI air compressor w/20 gal. tank & 40 PSI "dry air" and (2) 50' airhose reels. Has large air blower with 20' hose and makes heated ventilation with coolant heater or 2 optional 3,000 watt elements. Has 12VDC arrow board which works off battery (new) even when engine is off. There are two 10 gal fuel tanks, (4)110V receptacles and and one 240V. I've installed a new 7 pin round pigtail for the DOT lights which all work, tail lights are LED. Also just installed a spare tire carrier with new wheel/tire, tires on trailer are good. Towing is pintle hitch which can be easily adjusted or changed. All latches are new and lock with extra keys, there is some limited storage inside for water hoses and pump or whatnots. There is dedicated space on the tongue to quickly load your manhole rack, ring and cones.

This was originally Verizon equipment and was auctioned when they sold their landlines. It sold new for over 20K and still has only 327 hours on meter, looks great and everything works as it should. It is great to work out of and presents a very professional image onsite, I have no underground work now or in sight so I need to sell it to someone who does.
Can deliver/demonstrate within 300 miles of Canton, Ohio for full price offer,I need .50/mile after that. Thanks for your interest!
---
Contact
x x x x Canceled/Expired Listing x x x x
---