L-2 LINE WARDS FOR SALE!!
Ohio
$19,900.00
Cash or Certified Check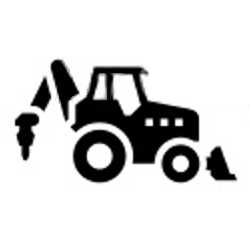 ---
Description
I have (3) L-2 Line Wards for sale, originally purchased directly from Line Ward. They were only used for 1 1/2 seasons, very clean. All machines are set up to receive a bore attachment. They have been stored inside sense being taken out of service. I have gone back to fiber splicing full time and do not anticipate returning to drop buries and I need to buy a new OTDR. I also have some extras to go with them.

Bore Attachment
Rods
Ripper Blade
2 Extra Feed blades
2 Screw bits (1 new)
2 Rock bits (1 new)
1 Swivel pull-back bit
3 Skid plates
2 spool attachments
"T" Bar
Extra Muffler
Extra Track
Extra choke and throttle cable
Line Ward grease and gun
Aluminum Ramp

I appolgize for no pics. I can provide upon request. I'm out of town and didn't have any on this computer.




---
Contact
x x x x Canceled/Expired Listing x x x x
---